Saturday, 12 June 2010
These are my nails until I can think of a new idea for my nails. there a French manicure pink colour and a pearly pink/lilac colour nail polish with zebra stripes and glitter nail varnish and little hot pink gem on each nail (they fell of when I redid the photo as it was blurry). Inspired by the pastel colour gyaru short nails and the 3d Japanese nail designs.

Mini Tutorial

What you need: french manicure pink colour (I would recommend one but the one I used was rubbish) a lilac nail polish (mine was beauty U.K number 23 I believe and It was Perfect!! and only £1.95) a sharpie or permanent marker fine tip, glitter nail polish (Barry m glitter nail paint hologram Hexographs which is thickish and gel like)
1. Make sure nails are clean and paint nails in your two colours (lilac/pink) Paint more coats if needed.
2. Once dry and get your sharpie or permanent marker and make thin lines and thick lines in a bit of a curve don't worry if you think your doing it wrong it looks weird at the start. Use the pic below for reference if you wish. Just be creative with the lines and vary your lengths and thickness.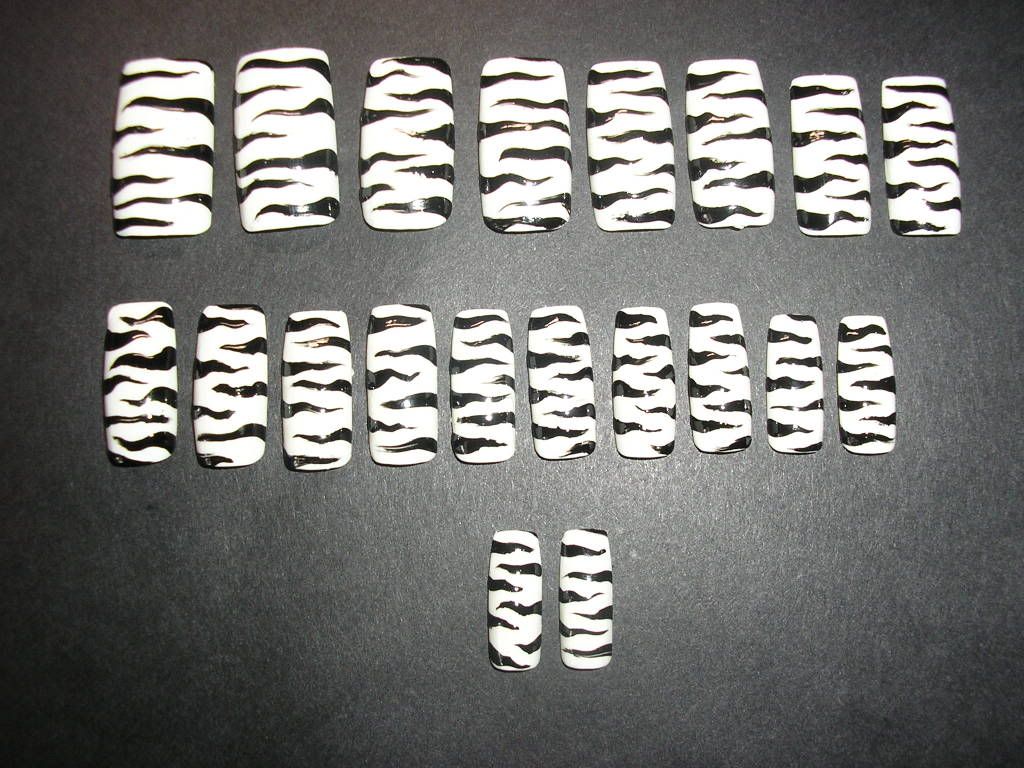 3. wait for the nails to dry a bit and apply the glitter nail polish as thick or as thin as you wish. A tip my glitter nail varnish was gel like and if it got caught when drying it took of all nail paint on the nail so be patient and wait carefully for it to dry.
4. if you wish you could add small gems to your nails I chose hot pink which didn't looks as good on the French pink. So choose carefully.
My dream nails which I'm sure you've seen before. They look amazing and edgy but I'm not sure how I'd able be write and type with them.