Thursday, 29 April 2010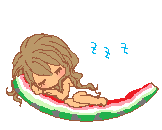 First of I'm sorry for my lack of posting I've been really busy and lazy! But anyway, 2 weeks ago I went out with my friends for a walk then the next day had a sleepover at my house with a friend but ended up with 4 friends instead!!
This is what I wore for the walk with my friends. Trying out the boyfriend look. I wore some leggings with this outfit.
me and twin
sleepover snacks yum!!
we had some cupcakes too but they were devoured in seconds! at the sleepover we watched some studio Ghibli films which were fantastic and gory! I'm recently getting a lot more into the gyaru fashion and my favourite brand so far is Gilfy I love there more rocker style!
Ta Ta For Now